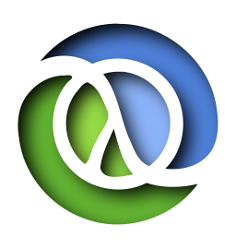 ClojureX conference is a great opportunity to meet and exchange ideas with other Clojure developers at a supportive and friendly conference. As well as learning all the latest technology in the Clojureverse, its a once a year chance to meet other developers in London to build new relationships and renew existing friendships.
We want to hear your experiences with Clojure/ClojureScript in what ever form, as well as any related topics. Have you created some neat technology or discovered a useful practice? Are you working on challenging or innovative projects? Every developers journey with Clojure and functional programming is different, so you will have learnt something that others haven't and so we encourage you to share.
Submit your talk proposal via the CfP Google form
Deadline for the CfP submission is Monday 24th June 2019.
The CfP process in brief
Talks will be selected by Skills Matter and the Programme Committee on the basis of making the conference a varied and highly valuable event. Submission is open to anyone, and we encourage first-time speakers to submit a proposal. We also encourage co-presenting talks with multiple speakers.
Members of the Programme Committee are happy to offer coaching and assistance on talk proposals and we have a video tutorial to help shape your thoughts into a submission
Every speaker accepted will receive a free ticket to the conference.
All speakers are required to follow the SkillsMatter code of conduct
Suggested Topics
From the Call for Thoughts and your feedback from previous years the following topics are most welcome (although we are open to any talk ideas):
ClojureScript
React-style websites, UX/UI libraries, integration with JavaScript
Building and distributing apps with Node.js
Deploying and optimising for Serverless environments
Command line and self hosted ClojureScript tools
Testing ClojureScript & mixed language applications
Creative Art and humanities
digital art and installations
Music and composition
Gaming and digital entertainment
Development practices and experiences
Experience Reports
Testing practices
Spec and Generative Testing
Performance testing and pitfalls
Managing and extending Legacy Applications
Refactoring techniques
Machine Learning, AI and Data Science
Deep learning (e.g. Cortex, MXNET)
Data visualisation (e.g. Oz)
Dynamic Bayesian Networks, Geospatial Analysis
Data Engineering tools and practices
Large Scale Data Processing & Parallel Processing
Open Source Projects
projects you love / rely upon
contributing to / maintaining projects
Distributing / Deploying Clojure
Using GraalVM to develop & distribute Clojure apps
JVM optomisations and monitoring
Devops tools and practices
Anything else :)
Submissions should be for one of the following session types (time for Q&A is included in the session lengths):
30-minute session talk (with Q&A included)
10-minute lightning talk
We advise that you prepared with this guideline of about 20-25mins of actual presentation in mind, and setting 5-10 mins for Q&A following that. Talks will be ended at the 30 minute mark by the organisers to keep to the schedule.
Thank you.
@jr0cket
---
This work is licensed under a
Creative Commons Attribution 4.0 ShareAlike License
, including custom images & stylesheets. Permissions beyond the scope of this license may be available at
@jr0cket